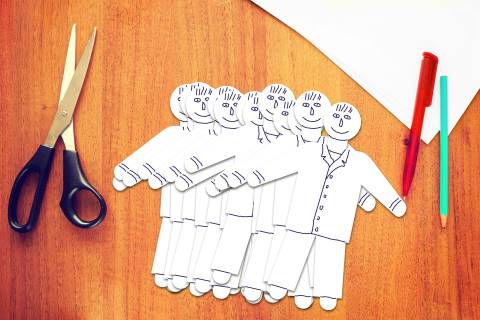 800$ – 2,000$
We'll deal with your Amazon Seller Suspended Account and reinstate it in the shortest possible time.
Description
You've got Amazon suspension for having a related account but don't even have one?
We'll make an Amazon Related Account Appeal that will get you back to selling!
What may cause Amazon Related Account suspension?
1
You create a new account after the suspension of the previous one.
You can't open a new account without Amazon paying attention to it. This company has its own methods for determining that an account was opened by the same seller, even if a different name and bank account were used. In this case, Amazon will suspend the new seller's account and make it even more difficult to reinstate the first account. So at first, it's better to focus specifically on preparing an appeal for the original .
2
You access different seller accounts from the same IP address.
If several Amazon sellers use the same IP or shared WiFi network, Amazon will consider that these accounts are potentially connected and will suspend each of them. Then you'll have to focus on collecting evidence that the accounts belong to different sellers and do not overlap. This may include a similar address or a bank account (for example, if you use payment systems that share the same bank account between several users).
How to get an approval for multiple Amazon accounts?
Creating an Amazon Related Account Appeal
Amazon is very strict when it comes to unfair competition, and having multiple accounts falls into this category. Therefore, before trying to trick the system, it's better to think about whether you need a second account.
If you still need an additional account, the best option would be to contact Amazon and indicate why your businesses should be divided and how they differ from each other. Amazon will then review your case and decide if you really need more than one account.
The seller can also try to open an additional account if he has the perfect seller performance rating. Otherwise, Amazon will consider that you open a new account to compensate for troubles with the first account.
How to avoid a false "positive detection" of multiple accounts
If you don't use your seller account for a long time, this does not mean that it's inactive and Amazon has closed it. Therefore, you should not register a new account, otherwise, you can get a "related accounts" suspension.
You should also be careful when entering into partnerships with other sellers or companies. An improperly organized process can cause a "shared operations" violation.
We're here to help you appeal for Amazon Related Account Suspension
We'll carefully analyze all the reasons why your account could be suspended and make a bespoke appeal letter and Plan of Actions.
Simply write to us using the contact form below, and we'll solve your suspension problem together.
We'll Solve Your Problem with Amazon Related Accounts
Tell us about your case, and we'll get back to you within 24 hours. You won't pay anything until we succeed! Don't take a risk of losing your business – get a free consultation from our expert.
Contact us, and we'll help you to get your product listing back.
Additional information
| | |
| --- | --- |
| Delivery Time | 6 Hour, 12 Hour, 24 Hour |