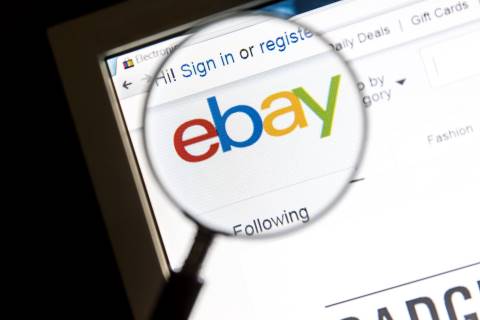 450$ – 1,125$
We'll take all of the guesswork away from you and get you selling on eBay again.
Description
Your eBay account has been suspended?
Don't worry, you've come to the right place!

eBay is an online buy-and-sell community that relies on trust. In order to remain harmonious in their activities, eBay has produced a set of policies. When a buyer or seller violates one or more of these policies, eBay can put an account on a temporary hold. In some cases, it could escalate to a permanent suspension.
The most common reasons to get your eBay account suspended are
Every year, eBay reportedly suspends thousands of seller accounts due to violations of community policies and fair use of eBay accounts. When a seller is suspended on eBay, he will receive an email and a message from eBay. The details of the policy infringement will be laid out on the message, however, in most cases, they can be unclear at some point.
What should you do about suspended eBay account
1
You can call or contact eBay for clarification about the suspension email you received.ion.
2
Collect all the information and documents that may be needed to appeal your eBay suspension.
3
Contact us and describe your case as detailed as possible and attach the collected informat
We will help you to get your eBay account reinstated!
We will thoroughly review the information provided to create an appeal that will be 100% relevant to your case, taking into account all eBay policies and rules.
You should not take risks on your own when it comes to your well-being and lifestyle. Let us deal with all the formalities and return you to selling again.
We work with all eBay Marketplaces including
eBay.co.uk – The United Kingdom
There is often a very thin line between the permanent account suspension and its reinstatement. And sellers who are not familiar with all the nuances of eBay policies can cross this line. Do not expose your account to additional risk while your appeal may be filed by professionals.
What you'll get from our experts:
24/7 support from our team
Unlimited letters until your account gets reinstated
Get Your eBay Account Reinstated
Tell us about your case, and we'll get back to you within 24 hours. Don't take a risk of losing your business – get a free consultation from our expert.
Contact us, and we'll help you to get your account back.
Additional information
| | |
| --- | --- |
| Delivery Time | 6 Hour, 12 Hour, 24 Hour |