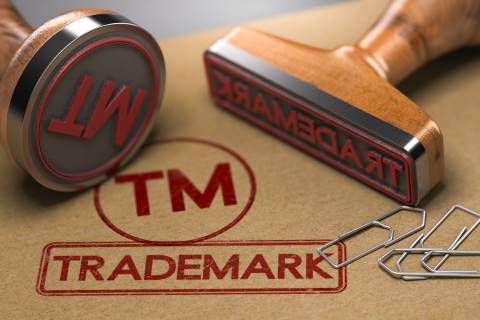 450$ – 1,125$
Your brand is unique and no one should be able to use it without your permission.
Description
Trademark Registration: Protect Your Amazon Brand
It's time to secure your reputation — apply to Sellers911!
Why registration of a trademark is important
Selling your products on Amazon can be very profitable, however, you should always remember about the hidden threats. One of them is the violation of your intellectual rights and the illegal use of your brand by competitors. A registered trademark will help eliminate these problems and prevent potential infringements to your brand.
Registration of a trademark creates such legal presumptions as:
– the trademark validity;
– proof of the registration's ownership;
– the trademark owner has the exclusive right to use the mark for the goods identified in the registration.
Can I register a trademark myself?
Yes, but keep in mind that improper filling will delay the registration process, and as a result the possibility of being added to Amazon Brand Registry. Sellers911 has extensive experience in trademarks registration, we'll prepare an application that will allow you to avoid the most common pitfalls and get a registered trademark as soon as possible.
What's Amazon Trademark Infringement Policy?
To help sellers protect their brands, Amazon has launched the Brand Registry program which enables merchants to enroll and file their registered trademarks. The main condition for participation in this program is having a registered trademark.
Your trademark can be issued by government trademark offices in the following countries:
Once you add your trademark to Amazon Brand Registry, you'll get significant benefits in dealing with unscrupulous 3rd party sellers, counterfeit goods and copycats.
Can I participate in Brand Registry without a registered trademark?
No, only officially registered trademarks can be added to Brand Registry. The case is that Amazon does not act as a judge in trademark disputes. In cases of fake complaints, Amazon can even suspend the rights of the owner's account in order to protect themselves from any potential issues. Therefore, it is very important to protect your brand from any manipulations in advance.
Can you speed up the trademark registration process?
We at Sellers 911 do legal due diligence before filling in a trademark application, this significantly reduces the amount of time in the registration process and allows you to identify potential issues before submitting an application.
We also use pre-approved terms for certain classes of products and services, thus avoiding an Office Action requiring the rewording of the identification of goods and speeding up the review process for your trademark.
As a result, you will receive a polished application that will pass the trademark examining attorney without any issues. In case of force majeure, we undertake all additional actions without extra fees.
Start registering your trademark and get the full package:
Get your brand protected for a one-time fixed fee!
Register Your Trademark Without Efforts

Tell us about your case, and we'll get back to you within 24 hours. Protect your reputation and keep growing your business without any risks!
Contact us, and we'll help you to register your trademark quickly.
Additional information
| | |
| --- | --- |
| Delivery Time | 6 Hour, 12 Hour, 24 Hour |