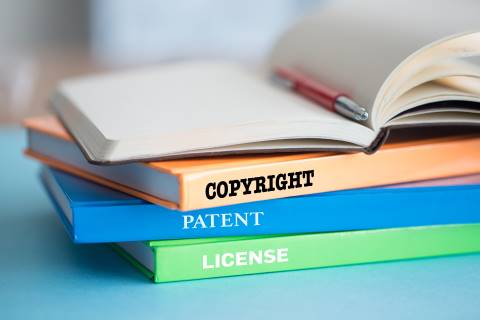 500$ – 1,250$
Protect your IP from random infringement claims with a professionally-written Amazon infringement appeal.
Description
Competitors playing dirty tricks with your intellectual property?
Don't waste time and protect your account with Sellers911!
Intellectual Property (IP) Infringement
Nowadays, when millions of products are sold on Amazon under thousands of different brands, the competition is very often unscrupulous. In such a highly competitive market, an understanding of intellectual property rights becomes imperative. A lot of sellers will stop at nothing to knock you out of the competition if they feel that you are becoming a threat to them.
We'll protect your intellectual property and get you back to selling!
Sellers911 will help you with:
What's Amazon Intellectual Property Policy?
However, the way Amazon deal with sellers who infringe IP rights is notoriously bad. Once Amazon receives an infringement claim, in most cases they will simply remove the listings and suspend the seller's account in the case to distance themselves from the intellectual property infringement.
Amazon does not sort through whether these complaints were legit or it is just a dirty trick to remove the competing seller. Thus, Amazon places all responsibility on the seller to resolve their issue with the rights owner before the Amazon may reinstate the selling privileges or product listing. But, as you can imagine, if your competitor sent a complaint, he is unlikely to respond to your letter and you will hardly reinstate your account. And…is this the end? What can I do in this case? Don't worry and relax, you come to the right place!
We work with all Amazon Marketplaces including
Amazon.co.uk – The United Kingdom
Amazon.com.au – Australia
Amazon.nl – The Netherlands
Amazon.ae – United Arab Emirates
We can help you to protect your brand and intellectual property from unscrupulous sellers as well as prevent any suspension of your selling account against Amazon's intellectual property claims.
If your selling privileges have been removed after Amazon copyright infringement claims and the rights owner refuses to withdraw their complaint or simply doesn't answer to your emails, don't feel too bad. We have proven methods to reinstate your account after an infringement report, even when the right's owner refuses to withdraw their complaint.
We know how to talk so others listen. Don't waste your time writing appeals that won't work or trying to get an answer from rights holders who don't respond.
Amazon Intellectual Property Law
Protect your Amazon brand from hijackers and ruthless competitors by registering your copyrights, trademarks, trade names, design, patents or participating in Amazon Brand Registry program . We can help you with all of these, just send us a message!
Protect your Amazon brand from hijackers and ruthless competitors
Tell us about your case, and we'll get back to you within 24 hours. Don't take a risk of losing your business – get a free consultation from our expert.
Contact us, and we'll help you to get your product listing back.
Additional information
| | |
| --- | --- |
| Delivery Time | 6 Hour, 12 Hour, 24 Hour |