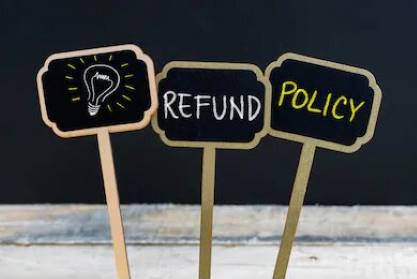 If you have been a seller for quite some time, then you're most likely aware that Amazon takes product returns very seriously. In fact, they have a very lengthy and comprehensive Amazon refund policy that each Amazon individual seller has to take note of. You see, if a seller doesn't handle returns properly, then he runs the risk of getting his accounts suspended. That said, all sellers have to familiarize the Amazon.com return policy.
How does the Amazon Prime return policy work?
Before we talk about how to handle the returns, you must first know how the Amazon prime return policy works. You have to know how the Amazon refund system works, and how to return on Amazon so that you also know how your customers will go about. By doing so, you'll be able to know exactly how to handle things whenever they don't go your way. Here are a few details of the Amazon returns policy that you have to take note of:
» Amazon's return policy doesn't apply to international shipments
» Customers only have 30 days from the delivery date to return an item on Amazon for a 100% refund
» Returns are only valid for a refund on Amazon if the item is damaged, defective, or incorrect
» Items must have been sold directly by Amazon to return items with free shipping
» Third-party sellers would also abide by the Amazon seller return policy
Those are the general guidelines that buyers have to follow when they make an Amazon prime return. A lot of people also ask if the same guidelines apply for electronics. The short answer is yes. Generally, the Amazon electronics return policy has the same general guidelines. You may also visit Amazon's Returns Center for more details.
Does Amazon return policy affect the shipping fee?
 Now let's move on to the more pressing details of the policy. Let's say that you have already given a full refund. What is the impact of Amazon's return policy on the shipping fee? Well, as per the guideline stated above, Amazon will shoulder the shipping fee if Amazon is the one that directly handled the shipment. Therefore, if you used a third-party shipping company as an individual seller on the Amazon marketplace, then you have to handle the shipping costs.
However, there are some ways to avoid that even if you used third-party shipping. If you are the one who initiated that you will pay for shipping via live chat, then Amazon might actually give consideration and remove those shipping fees. This is especially true for regular Prime members.
How does the refund policy help sellers?
If the buyer is a junkie buyer that does any kind of scam, he will have the risk of getting his account banned. Therefore, even if the Amazon Prime return policy can be abused, you don't have to mind it too much. Rather, continue serving your customers well and let Amazon handle the rest. That way, your Amazon individual seller account will be safe.
How Do You Handle Returns as per the Amazon Return Policy?
You now know how to return Amazon purchase, how to get a refund on Amazon, and how the Amazon return policy works in general. It's time we move on to handling the returns the right way. As emphasized above, what you're trying to do is to work within the return policy as much as you can so that you won't get your account suspended.
Following the next tips would involve giving refunds and in many cases this could be the best option even if you think that a buyer doesn't deserve it. After all, you chose to sell your items on Amazon and you need to follow whatever is in the rules.
Amazon return label
First of all, let's talk about the Amazon return label. As a general rule, the Amazon sellers of the platform must always have a prepaid return label along with an Amazon returns address. These two things are non-negotiable when it comes to selling on Amazon. If you're in the US, you have to make sure that your return address is a US address as well.
No matter how unjustified or stupid the complaint is, you must still give returns and refunds should your customer want it. That's the purpose of your label and returns address as well – to make sure that the customers have an avenue for returning their products.
At the same time, Amazon requires its third-party sellers to write an exact return policy in their online store. That is also to ensure that the customers are kept happy. Putting that aside, here are some useful tips when it comes to handling Amazon returns:
» Record the refund being made
As mentioned above, when Amazon detects that the customer is asking for a refund, it will automatically minus the money from your account and give it back to the customer involved. The only thing that you have to worry about is the shipping. In any case, you can check your account and see the record of the refund. We suggest that you actually take a screenshot of the refund plus the date, amount, and item just for documentation purposes.
» Request reimbursement if the item was not returned in a 30-day period
We also mentioned above that there is a 30-day limit to which the item can be returned to the seller. If the items haven't been returned within 30 days, then you may already ask Amazon for a reimbursement. Take note that this applies to those who are using FBA (we recommend that all sellers use FBA if they are serious about selling on the platform).
» Find out why the item was returned
When you receive a negative review, Amazon will already take that into consideration for flagging you. So once you receive any sort of negative feedback, do not take it for granted. Find out why you got that negative review in the first place. If it is anything that you can settle, settle it immediately so that you can still remain on Amazon's good side.
How exactly do you do this? Well, the first thing to do is to contact the customer. When a customer makes a return, contact him immediately and ask why he wasn't satisfied with the product. In that instant, try to resolve the problem and possibly ask your customer to update the review that was made to show that you've already addressed the problem.
» Check the returned item to see if it is defective
Once you know why the product was returned, then you have to confirm for yourself what the buyer was saying. Items would usually be shipped to the Amazon warehouse first before going to your inventory. While it is in the warehouse, the warehouse staff would inspect it first to see if it is still in good enough condition to be brought back to your inventory. If the product is defective, then it will be marked as defective and not brought back to your inventory.
Even if the warehouse workers are the ones who will inspect the product and classify it as "good condition" or "bad condition", you would still want the product shipped back to you so that you can check it personally. This is to avoid unjustified returns on Amazon. As long as you see the item and do your own inspection, you at least have a case to build in the event that the buyer wasn't sincere with the purchase.
» Contact the Seller Central if the return is not fair
What if you got the product back, tested it, and found out that it was actually not defective? What is the next step from here? What you can do is send a message to the Seller Central and tell them your side of the story. You can say that the product is working fine and not how the customer stated it.
You may state in the message that the customer was most likely trying to just use the product for a while before returning it and asking for free shipping. As part of the documentation, you may also take some pictures to show actual proof of the return. You may also make a video showing that the product works totally fine.
Take note, however, that you should only do this if you're positively sure that the item you sent was not defective. If you claim that it wasn't defective but it actually was, then you'd get into bigger trouble than you already have. Make sure that you do all the necessary tests and evaluations to confirm the condition of the product. 
If you do this, there are two possible situations that may happen. If ever you show Amazon that the box is unopened and in mint condition even though the customer said it was not the product he envisioned, then Amazon will send you a simple message thanking you for informing them. You can then put it back into your inventory and sell it again.
If the item is opened but is shown to be working perfectly fine, then you can ask Amazon for a reimbursement. Take note that the reimbursement might take a while, so you have to be patient.
Conclusion
Since you are selling on Amazon, you must make sure to follow their rules; otherwise, you will get your account suspended. In order to prevent that, you need to keep your customers happy by making sure that you attend to their returns properly.