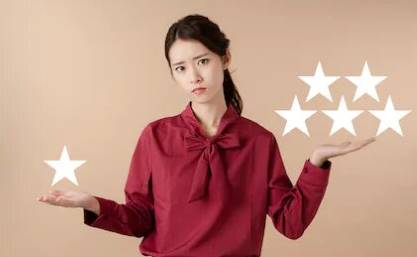 Amazon.com is the world's largest retailer in terms of total sales and market capitalization. Since it is one of the largest companies in the world, customers have high expectations concerning customer service and satisfaction. However, business as it is, there are issues that somehow managed to appear. One of these problems lies in the form of the order defect rate.
Amazon sellers should be able to deliver great customer service. However, order defect rate or ODR sometimes hinders sellers when it comes to providing good service. The ODR is one of the metrics of the sellers' account that Amazon uses to track one's performance. This statistic is affected by the following:
» Selling inauthentic products
» Selling products that don't match their detail
» Late shipping issues
When can you say that a certain order has defects? It is when a customer:
» leaves negative feedback, including comments and ratings
» files an A-Z claim because the order is unsatisfactory or delivery is delayed
» demands money back or refund
How does Amazon calculate the Order Defect Rate?
Amazon calculates the ODR by adding all the defective orders divided by the total number of orders in a given period. Take note that Amazon requires all the sellers to maintain an ODR of less than 1%.
Take note, however, that when a buyer files an A-Z claim and leaves negative feedback, it will count as one. Still, you should pay close attention even if it is only one customer since it would mean that the has experienced a poor quality service.
What will happen if your ODR exceeds 1%?
Amazon needs to ensure customer experience, service, and reputation. If a seller is at fault, Amazon's reputation is on the line.
Automatically, the seller loses the Buy Box for any product that he's responsible for shipping. Amazon can also suspend or terminate the seller's account without prior notice, holding the customer's payments for a refund. This is sometimes applicable if the customer files an A-Z claim but received no response from the seller.
Suspension occurs when your ODR is slightly above 1%. If this happens, you need to plan an action to come back within 17 days. Nevertheless, if your ODR is catastrophically above 1%, you will be in big trouble. It can result in termination of your account.
How to avoid a high ODR?
When you sell on Amazon, you should monitor all the orders that go in and out of your facility. Especially if you have a high ODR, you should immediately look for the root of the problem. Sometimes, the problem lies with late shipments and pre-shipment cancellation – in some cases, it could be a higher shipping rate.
Amazon expects all of the orders to be on time and on track. Late delivery can result in a higher ODR vs customer service dissatisfaction rate, most especially if the customer needs the order for a certain occasion. It also happens if the customer intended to order it beforehand yet the arrival of order is too late. Be sure to review your shipping procedures to ensure the delivery of each order.
Another problem is the pre-shipment cancellation of orders. It is when a seller cancels an order before it ships without the customer's knowledge and permission. Make sure that in canceling orders, the customer allows it – not the other way around.
If a seller notices that his ODR is excessively high, he should create a plan of action. The following is a sample outline of a plan to get your ODR under control:
Problem: As a seller, you should ask yourself the following in order to find the root of the problem. Are you taking too long to ship orders? Are you canceling orders even before they ship?
Solution: Only include in your list orders that are available and ready to ship.
Problem: Customers read the product details of the product before they made a purchase. It is important that you only list accurate and appropriate product detail. You should be precise and exact. Imagine the disappointment of the customer when they found out that what they order is different from what they received. Now, is your merchandise differs from what you are describing?
Solution: Be accurate and appropriate in listing all the product details. Do not add information that is not true.
Problem: Customers are expecting that when their order arrives, it is of good condition. Now, if the order is not packed securely, then you are in trouble. Are the items damaged while shipping?
Solution: Make sure to secure each package. Use quality materials in packaging the orders.
How to improve your Amazon Order Defect Rate
Here are some tips about how to improve your order defect rate:
1. Assess and address feedback. Always make sure to review your customers' response to your service to know if there is any problem. As a seller, your sole responsibility is to ensure the satisfaction of your customers and providing them with excellent customer service.
Always spend time evaluating and analyzing your customers' A-Z claim and create a plan of action immediately. Take time to respond to their feedback. Knowing that you as a seller are actively responding to your customers' concerns will make them feel at ease.
2. Make fast and free shipping one of your top priorities. As mentioned earlier, one of the problems affecting ODR on Amazon is late shipment. Whether you are making the shipments in-house or rely on third-party logistics, always monitor and review the tracking. Another one is during holidays. You should be keen enough to monitor every single shipment to ensure that they will reach their customers on time.
The Order Defect Rate is just one of the many performance metrics that Amazon uses to evaluate you as a seller. As a retailer company, Amazon's only goal is to deliver good customer service and satisfaction to its clients from all around the world. Therefore, as a seller, you should also contribute to giving great customer experience. By doing so, Amazon can benefit from you and vice versa.
Meanwhile, if your account has suffered from an Amazon order defect rate suspension, you could write an Amazon Order Defect Rate appeal. The Amazon order defect rate suspension appeal is really helpful to inform Amazon about your plan of action. If done right, you can have your account reinstated so you can go back to selling your products.
Remember, a seller that offers quality service increases the number of happy and satisfied customers. In no time, the number of customers trusting your company and trusting Amazon will increase. In business, it is a give and take relationship –  you give quality service, you take positive responses.
Final Thoughts
To conclude, bear in mind the third law of motion, "In every action, there is always an equal and opposite reaction". For that reason, you as a seller should always think first before executing your actions.
There are just two things that online sellers want: to offer good quality service and great customer experience. Nothing more, nothing less. You can do this by monitoring your company's policies, processes, and procedures. This includes shipping of orders, the listing of orders, and responding to customer's concerns.
But if your Amazon account got suspended due to the high ODR, it would be better to contact specialists, because dealing with this issue yourself can only do harm. Our lawyers have extensive experience in such cases and will provide you with qualified assistance in reinstating your account. Just write to us using the form below or live chat and we will return you to sales on Amazon in the shortest terms!