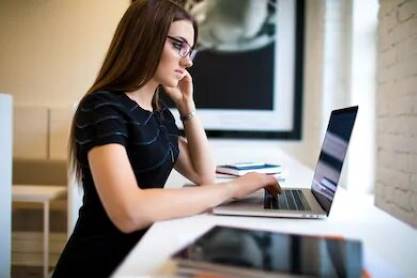 If your Amazon Sellers account has ever been suspended or you had some problems with the security of your account, you have already met with one of Amazon account specialists. Depending on how you present your case, an account specialist could either become your best friend or your worst enemy.
What an Amazon account specialist does
As mentioned earlier, an Amazon account specialist's role is to deal with issues regarding an Amazon Sellers account. This could involve account suspensions, although specialists claim that they function as a "middle man". Therefore, if your seller account was closed or suspended, one of the persons you can go to for help is an Amazon account specialist.
Since an account suspension can be often tricky and hard to deal with, an account specialist will take off those burdens from you and deal with the issue professionally.
How to contact Amazon account specialist?
Account specialists help sellers with any concerns and inquiries regarding their seller account. In most cases, you will get contacted, and once an Amazon specialist contacts you, you'll then be able to present your concerns. Unfortunately, trying to contact one can be quite a hassle.
You can actually get in touch with an Amazon account specialist 24/7, although it may take some time before you can receive a response. However, you can get a call or email from one without prior warning, so there might be cases where you might not be able to respond quickly.
How can one become an account specialist?
For account specialists to become successful with their profession, they need to make use of various knowledge and analytical skills so they can provide expert help and other services to Amazon sellers successfully. This could also mean having the right management and communication skills.
3 сommon issues that Amazon sellers face
Amazon account specialists can help Amazon sellers deal with any issue regarding their seller's account. When you start selling on Amazon, there are a few issues you might encounter, and knowing what those issues are can help you decide whether you need the help of an account specialist or just get in touch with Amazon's customer support.
Removal orders
Removal orders refer to products that can no longer be sold. For example, once your product is returned after it has been damaged, opened, or used by a customer, then it will no longer become sellable. Such a product ends up in the marketplace warehouse, and you as the seller will have to pay for the storage fees even if it's not making any sales at all. To solve this problem, you will have to collect your product(s) from the marketplace so you can avoid piling up any unnecessary costs.
Extremely delayed response from Amazon support
The problem with Amazon's customer support is that their response to your concern may take days or even weeks. It's not their fault! They normally receive a ton of emails and calls from their users all around the world. When you raise an issue or concern to the seller support, you'll have to wait for days, and they won't even escalate your issue to their internal team. In this case, an account specialist may take care of your request.
Account suspension
One of the most devastating events that can happen to an Amazon seller is account suspension. Your selling privileges are removed, and you can't sell any product or even withdraw your money until you have the suspension lifted.
There are a few reasons why this happens. It could be either one or all of them:
• You are selling a restricted product (e.g. alcoholic beverages, gift cards, vehicle tires, drugs & drug paraphernalia, animals, explosives, weapons, lock picking devices, etc.)
• Your performance is really poor. Amazon always make sure that they can provide the best service to their customers, and as such, will weed out any seller who's performing poorly.
• You have violated one of their policies. You might want to check out their rules so you can somehow get an idea of what you have done wrong.
Fortunately, there are a few things you can do to avoid this from happening. They are as follows:
• Download the Amazon Seller app which is available in Android and iOS platforms so you can quickly respond to the queries and concerns of your sellers.
• Make sure to double-check your product listings to spot any possible red flags. Make sure that your product descriptions are accurate and honest, and don't forget to include a few things that make your product(s) different from the other products on the marketplace.
• Never ever sell counterfeit and inauthentic items.
• Keep track of your Imperfect Order, Returns, and Negative Feedback reports so you can see what your customers say about your products and your brand as a whole. Pay close attention to shipping, and make sure to deliver your orders on-time and pack them properly to avoid product damage.
If your account got suspended, you need to make an appeal by providing your Plan of Action. This is where Amazon account specialists step in. They will take care of your case and save you from common mistakes.
Get Your Suspended Amazon Account Back Now
Dealing with the issues that surround an Amazon account can be quite tricky, especially when your account got suspended. Fortunately, you can get expert help from an Amazon account specialist. So, if you need reliable Amazon specialist firms that work outside of Amazon to help get your account back in the event of a suspension, just fill in the form below or contact us via live chat. We'll do our best to get you back to selling in the shortest terms!