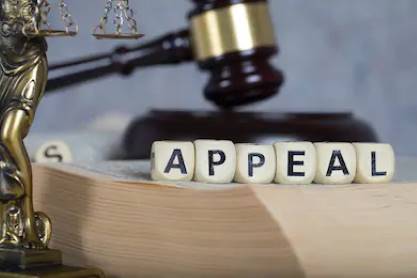 Amazon is a trillion-dollar US company that's well-known all over the world. Amazon has certain rules, also known as policies, to ensure that sellers and buyers are treated fairly.
If an Amazon seller violates one or many policies, it can lead to their account being deactivated for some time. When an Amazon seller account is found violating their policies, the deactivation removes their access from said account and erases the product listings they have existing on the site.
Violation of the following policies can warrant a deactivation of your Amazon seller account and getting a suspension notice:
» Violating the seller code of conduct
The Seller Code of Conduct ensures that all sellers on the website are honest and provide a trustworthy experience between buyers and sellers. The conduct includes following all laws and policies by Amazon. It also includes presenting accurate and true information about yourself.
Another is never engaging in harmful, inappropriate behavior, or defaming another seller and their listings. It also includes not manipulating feedback, sales rankings, or search results. Overall, the conduct upholds sellers to maintain proper decorum at all times while using their site. Honesty and integrity are the values that the seller code of conduct emanates.
» Selling prohibited items
Amazon provides a list of restricted products or items you are prohibited from selling. Some products require pre-approval from Amazon and additional information provided by you before being included in certain categories on the website. Some of these prohibited items include alcohol, drugs, explosives, weapons, human parts, laser products, and others.
You can access the list through this link in order to see if your items are not allowed to be sold on the website. All items are sorted by the Fulfillment by Amazon or FBA to ensure that all products sold on the website are legal and do not violate their policies.
» Rights Owner Notice Complaint
A Rights Owner Notice Complaint happens when a person or company complains regarding copyright infringement or intellectual property. This can mean that a product you are selling is a plagiarized copy of another person's work.
Such cases are different from other account suspensions. Since in addition to the approved Plan of Actions, the copyright holder himself must contact Amazon and inform that they're withdrawing their complaint and the seller  did not plagiarize their product.
» Late Shipment Rate
The Late Shipment Rate policy requires sellers to maintain an LSR rate lower than 4%. The late shipment rate is a computation of confirmed orders that arrived after the expected date. This is computed either on a 10-day or 30-day period. When you have a high late shipment rate, it means that you have many products that were shipped late or arrived past their guaranteed time. Receiving a late shipment rate of above 4% will result in the deactivation of your account.
» Selling inauthentic and counterfeit products
Products that are considered to be illegally replicated, considered as a bootleg, or pirated copies of another product are considered as inauthentic and counterfeit. This will lead Amazon to have your account terminated or deactivated while destroying any of these products in their warehouse without reimbursement or return inventory.
The worst-case scenario, if one is caught with this violation, is permanent withholding of payments, termination of selling privileges, and criminal liabilities.
» Having duplicate accounts
Creating another Amazon Seller Central account can cause suspension of both accounts. Amazon doesn't allow multiple accounts owned by the same person or business. Some special cases allow multiple accounts if there is a need and the request is seen to be valid. You can contact Amazon regarding possessing another account if the need of your business arises.
» Falsely advertising your product or selling a used item as brand new
This is similar to selling counterfeit and fake products as it creates deception by the buyer to the customer. It also goes against the seller code of conduct as you have not accurately presented yourself and the products you sell.
» Having negative feedback
Amazon filters out accounts that have multiple negative feedback on their process and/or products. If you receive negative feedback that states "not as described" or "seller did not respond", these can warrant you an account suspension. It can range from your performance as a seller, the process of handling the transaction, or if the product itself did not satisfy the customer.
Amazon has an Order Defect Rate or ODR metric of 1%. This is a computation of the overall number of orders A to Z guarantee claim created, a service credit card chargeback filed, or submitted with a negative feedback. Similar to the late shipment rate, if you surpass the 1% order defect rate, this could put your account at risk of suspension.
» Opening a new Amazon account after your original account was suspended
If you're wondering how to open a new Amazon account after suspension, then you might be disappointed to know that it's not allowed by Amazon. Usually, if you cannot retrieve your account after a suspension, they can ban you from creating another.
All sellers have only one shot of creating an account to sell on Amazon; doing more would be against Amazon's rules. Some cases can be mistaken by Amazon which can be fixed when you message them regarding the mistake.
If you have violated one or multiple Amazon policies, the process to get it back requires an Amazon reinstatement letter with an Amazon plan of action appeal. Read further on how to reopen a closed Amazon account.
7 Tips on How to Write an Efficient Amazon Appeal Plan of Action
To get your account back, you have to write an Amazon P.O.A meaning Amazon Plan of Action. Writing a POA means that you are complying with the company's requirements to having your Amazon suspended account reinstated. Here are the steps you need to consider:
Avoid unnecessary information
Many people make the mistake of creating an Amazon appeal plan of action while being filled with emotions such as anger and irritation about their seller account and Amazon payments account suspended. An Amazon account closed appeal can also beg and ask for pettiness with the number of employees affected by the suspension, but this would not help their case.
They air out aggravation instead of stating the steps they would take to avoid making the same mistake. Avoid incorporating these in your Amazon appeal letter as it would make you look very unprofessional and might prevent your account from being reinstated.
Proofread your POA full form
Treat your plan of action as a formal document. Check repeatedly for grammar errors, typographical mistakes, and improper or lacking punctuation. Create an Amazon appeal letter sample first and review it multiple times. A poor Amazon plan of action example can be lengthy, and a person looking to reinstate their account might mistakenly treat it as a non-professional letter.
Be clear and professional
Clarify the steps you are going to make. Keep it simple and do not use difficult words. Be direct to the point. Do not use inappropriate language either. Give a strong Amazon plan of action appeal example by reiterating the plans you will follow to avoid it from recurring.
If you were suspended for violating their policy, focus on you correcting that violation. Beating around the bush instead of directly addressing it will delay the process further. Amazon will have your account reinstated if you thoroughly do the process.
Write down an introductory paragraph
In this part, you must plead guilty to violating the Amazon rules (even if you think that your account has been suspended undeservedly), this is exactly what Amazon wants to see. Since according to their version, your account was blocked for a reason, and now your task is to convince them that you accept guilt and further tell what measures have been taken so that this situation will not happen again. Accusations and statements that your account was blocked by mistake will not help and can only harm the account reinstatement process. In your Amazon appeal the removal of selling privileges letter, state what policies you are aware that you violated.
Utilize a list to communicate efficiently
Being able to clearly state your points is a good way to appeal to the removal of selling privileges. In a good Amazon plan of action appeal example, it is advised to use bullet points or numbers to communicate effectively.
Don't drag buyers in the conflict
When creating your Amazon appeal letter template, it is important to keep your customers out of it. Amazon has a high regard towards its customers as the core mission of the seller performance is protecting the buyer. Amazon demands sellers to meet their high requirements to satisfy their customers. Blaming your buyers for reasons such as lying can put you in hot water. This can make Amazon disregard your appeal.
Keep trying!
Some cases do not get their account reinstated after the first try. If that's the case, you'll have to comply with the demands of Amazon when it comes to the plan of action. Most cases are rejected when your plans of action are not clear and not what they are looking for. When this happens, repeatedly review what you have written. You may revise it or create a new one all over again.
Turn to experts for help in reinstating your Amazon account
Getting your Amazon account back is a laborious process. The worst thing is that if you don't follow all the rules, your account might be banned forever. Don't risk your business and lifestyle! Contact professionals by filling out the form below and save your Amazon account!