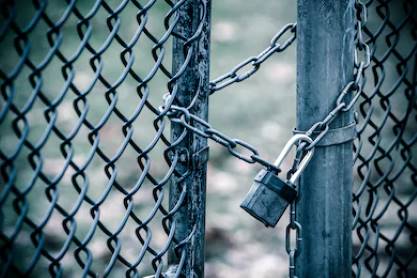 Amazon is one of the world's largest online companies. It has been in existence since the '90s and until now, and it is continuing to grow and evolve. As it keeps expanding, it has likewise met several challenges along the way.
One of the most troublesome issues that left Amazon sorry is the rise of counterfeit products. As the company keeps booming, so does the challenge of fighting against the problem of a growing number of counterfeit products being sold in the market. Amazon has tried to put into place several methods to prevent this problem from getting worse; sadly, this issue has not been eradicated up to the present. In order to resolve this issue, Amazon came up with a solution in the form of brand gating.    
What you need to know about "Amazon Brand Gating"
Amazon brand gating is also known as a brand restriction. This means that the ability to create a listing for this item is restricted. It is a method put into force by Amazon to ensure that there is no unauthorized activity in terms of using brand names within the Amazon marketplace. This in effect means that there will be a better means of protecting both sellers and buyers alike.  
In this type of setup, only a brand owner or Amazon gated brands can generally make product listings on Amazon. However, this does not mean that only big brands can sell on Amazon's platform. Even retailers or third-party sellers can still sell on Amazon.
For example, an Amazon seller who retails products from big brands such as Adidas can still list the branded products if they can provide proof or documentation from the manufacturer or gated brand that they are approved to sell such items. This is what they call "selling application for brand".
These documents should include the invoices and authorization letters from the respective gated brands. The letter should state that the products that will be sold in the market are authentic and that a seller is permitted or authorized to sell them.
What happens if a brand gets gated?
Brand gating is closely related to Amazon Brand Registry program. You cannot request for brand gating Amazon unless you are enrolled in ABR. Due to this system, the Amazon Standard Identification Number or ASIN of the products related to the brand or item registered would also need to be gated.
ASIN is another method used to ensure that there will be a way to track similar items that are being sold and that they can track sellers and items sold at the same time. To further strengthen this method, ASINs of products that are most likely to be counterfeited are highly recommended to be gated as well.
Yes, it is not at all times that all the unique ASINs need to be Amazon gated. Just the same way as when a brand may be gated, not all items being sold by the brand are necessarily required to be gated. There are times when the restrictions are only limited to certain products which are popularly pirated or counterfeited.
There are also times when Amazon itself would place certain restrictions on items sold even without any need of an application for brand gating by the seller. This is what is commonly called auto gating. Auto gating is advantageous to a seller, but most sellers who are in a rush to protect their products would always opt to make an application to have their items gated rather than wait for Amazon to recognize the need to place restrictions to the items in the market. 
Importance of Gating Items
Brand gating can protect you as a seller to make sure that you are not being taken advantage of. Take the case of certain unauthorized sellers who sell counterfeit products of certain brands and sell it for a price way lower than how much it is being sold by the manufacturer or brand owner.
There are even times when unauthorized sellers claim that the products they are selling are genuine and sell them at a price equal to or slightly lower than those of the authentic items to make it more realistic towards buyers. Sellers like these can ride on to the popularity of the brand and rank up on the ratings if brand gating is not enforced.
If you've seen the list of Amazon restricted brands 2020 and Amazon restricted products, you will surely be convinced as to how important brand gating is. Counterfeiting is a serious issue causing great loss and damage to mega brands and small-time brands alike. A business' product can stay popular in the market, but the brand can be driven out of the market because of the sellers that introduce fake products into the market. 
How to Get Brand Gated on Amazon
The real problem is how to get brand gated Amazon. It can be costly and time-consuming, but it will ensure your company's or business' profits in the future.
Here are the steps you can take to comply with the brand gating policy of Amazon and ensure that your brand and items are well-protected:
1. Make sure to enroll your brand under Amazon's brand registry
As mentioned earlier, brand gating and brand registration are two different things. Brand registration is necessary in order to have your brand and items gated. Without the brand registration, your items and the brand itself cannot be gated. To do so, you have to obtain an Amazon brand registry enrollment request and follow the rest of the steps. 
2. File an application for a trademark with the United States Patent and Trademark Office or USPTO
Trademark filing is not a necessity when making an application for brand gating. However, this will surely come in handy when it comes to Amazon's decision-making process regarding the determination of the approval of your application.
This shows your intent as a businessman that your brand is important to you and that you would do whatever it takes to protect it. This will also show Amazon that you are a seller who can adhere the policies set by Amazon regarding brand protection and authenticity of items sold in their market. 
3. Submit a list of ASINs which you would want to be gated to Amazon
When it comes to brand gating, you have to remember that some brands take too long to be processed, which is why it would be better to submit a list of ASINs since ASINs are faster to process.
However, when you have several ASINs, make sure to prioritize the ASINs of those items which are most likely to be counterfeited. The sooner you take the precautionary steps, the sooner you will be able to preclude unauthorized sellers from taking advantage of your brand and rankings.
4. Provide a list of the measures you have taken to prevent or reduce counterfeits of your products
When submitting an application for brand gating, Amazon does not necessarily require that a brand and its products are currently facing issues on infringement before they will entertain the application. However, it is worthy to note that Amazon may prioritize sellers who are currently facing legal battles with counterfeiters. That being said, you can strengthen your case for the application by submitting product images as proof of the counterfeit issues your company or business is facing. 
5. Include your Seller ID in order to prevent any delays in your application
The Seller ID can help Amazon track your application and activities faster.  
List of Restricted Brands on Amazon
In their struggle to manage and maintain the freedom to buy and sell within the Amazon market, brand gating has been seen as an effective means of finding a balance between buyers and sellers and making both parties' ends meet.
Included in the list of restricted brands on Amazon are the following mega brands:
Adidas, Apple, Audio Technica, Beats by Dre, Belkin, Bic, Canon, Casio, Christian Dior, Coach, Coleman, Columbia, Davidoff, Diesel, Disney, Dolce & Gabbana, Elizabeth Arden, Fitbit, Fossil, Giorgio Armani, Gillette, Graco, Gucci, Jo Malone, Juicy Couture, Kate Spade Watches, Kitchenaid, La Roche Posay, Lego, Lifeproof, Mac Cosmetics, Marc By Marc Jacobs, Michael Kors, Nars, North Face, Rayban, Samsonite, Samsung, Spigen, and many others.
These are just some of the restricted brands on Amazon. There are several others which are also gated, so to learn more about which brands and which of their products are restricted, make sure to get a copy of the complete list of restricted brands.
Knowing the Amazon FBA restricted brands and other gated items can help you decide on which items and brands you can buy and later resell.
Amazon Brand Gating Service 
If Amazon has rejected your application, or if you find the form confusing, let us simplify the process for you. We'll do all the hard work for protecting your brand. If you want your brand to be gated on Amazon, just fill in the form below or contact us via live chat and we'll get in touch with you within 24 hours.