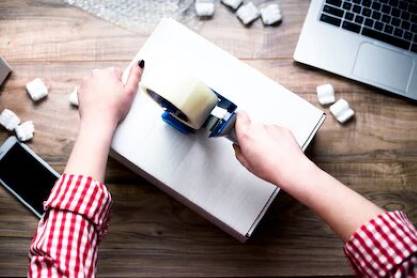 Amazon is one of the largest e-commerce sites. Many businesses use the site to market and sell their products. However, if you're a seller, having your selling privileges suspended is a really huge problem. Fortunately, it's not a lost cause yet. You can still appeal the removal of selling privileges of your Amazon account.
As an Amazon seller, your business revenue relies on active selling privileges. Prompt response to suspension notifications is vital in keeping your business running. The reinstatement of your selling privileges rests on writing a persuasive appeal letter.
Areas You Might Be Lacking
Upon receiving a suspension of your seller account, you have to be careful with the following areas which you might be lacking:
• Accurate Listings – in this section, you have to make sure that the details and descriptions of your products are accurate. Find out if they are properly and carefully worded and without any inaccurate or misleading information.
• Seller-Buyer Communication – another important area lies in the seller-buyer communication. Since Amazon always make sure to provide the best to their buyers, you need to establish a good relationship with your customers. This means that you should respond to them quickly in a polite and professional manner. As much as possible, try to get rid of their frustration and answer the inquiries properly.
• Shipping Policies – you as a seller should make sure that your customers' orders are shipped properly. As much as possible, try not to receive complaints regarding damaged orders, late shipments, or orders that were never delivered.
• Inventory and Cancellations – make sure you keep your inventory stocked at all times. If your items are almost always out of stock, you could receive negative feedback from Amazon.
The Seller Central maps out the procedure to send your appeal. If you find that confusing, read the following steps explaining how to appeal the restriction or removal of selling privileges.
1st Step: Determine the Reason Behind the Removal of your Selling Privileges
Read through the Amazon's official notification of selling privileges suspension again. It should state why the seller account was suspended. The reason usually falls under one of these categories:
• Poor Performance
The Seller Performance Measurement page describes the metrics that you should follow. When you receive performance notifications, address them immediately. It is important to correct the problems before they lead to account suspension. When you appeal the removal of selling privileges due to late shipment issues, you will need to deliver an explanation. You can't gloss over the issues that caused the suspension. For Amazon, the customer is always right. Thus, seller metrics that didn't meet the performance targets are red flags.
• Violation of Amazon's Selling Policies
Amazon Selling Policies are often updated. As a seller, it is important that you know the updates. This way, you can be confident that you are not violating any of them. This includes knowing the rules about prohibited content and/or product restrictions.
2nd Step: Review your Existing Selling Practices
By now, you have already learned what policy you infringed. Therefore, your next plan of action is to scrutinize your online business. You need to determine which areas needed a correction to resolve the issue.
If you failed to meet the performance metrics, find out which area needs improvement. Browse through the Seller Performance Measurement page to know your targets. Compare that to your statistics to see the specific metric you fell short on.
Review your inventory list for prohibited or unauthorized items. Find out the specific inventory item that caused the violation. Afterward, remove the product from the listing immediately. Once you've accomplished that, you can proceed to the next step.
3rd Step: Create a Precise Plan of Action
Before you click the appeal button, make sure to prepare a plan of action. Your appeal letter should convince Amazon to have your account reinstated. You need to express that you understood why they removed your seller privileges. You also need to assure them that you would rectify the situation.
The steps to appeal the removal of selling privileges in Seller Central Help are laid out in guides. Crafting a persuasive appeal letter is the tricky part. You can search online for how to appeal the removal of selling privileges examples. But remember that these examples should be just a source of an idea; don't use them as templates since an appeal letter should be individual for each seller account and using other seller's appeal can be dangerous.
Your appeal letter should address your issue and your business. Be honest and straightforward, but make sure to keep a polite and professional tone. Also, refrain from rambling to make petty excuses and unrealistic promises. Instead, acknowledge your fault and offer a precise solution. If your proposed solution would take time, be upfront in laying out the timeline.
A succinct but clear appeal letter would leave a more positive impression. It is also a good way to end your appeal letter with a reminder of how much of a valuable seller you are in the marketplace.
4th Step: Send the Letter to Amazon Appeal the Removal of Selling Privileges
Now that you have prepared your Plan of Action, the next step is to send your appeal to Seller Performance. Include with it your request for account reinstatement. To do this, go to the Customer Metrics section of your account. Then, go to the Notification page. Here, you will find the notice of the removal of your selling privileges. Open the notice and click the "Appeal" button. Finally, send your appeal and reinstatement request.
5th Step: Wait for a Response from Amazon
Sending out your appeal letter does not guarantee reinstatement. You have to wait for a reply within 48 hours to know the decision. You may need to provide more details or supporting documents. While you wait, you can start working on the plan of action that you have laid out in your appeal letter.
When you have received a favorable response, don't take it for granted. Make sure that you stay on top of all your notifications, especially from Amazon. This way, you would be able to address issues on time and avoid account suspension.
Conclusion
To conclude, here are the steps you have to follow if you want to regain your selling rights on Amazon:
1. Check the official notification from Amazon stating the removal of your selling rights. Doing so will let you know why your account and selling rights were taken.
2. Review your selling practice and take a look at your performance. From there, improve those practices so you can improve your overall selling performance.
3. Come up with a plan of action so you can improve your current situation. In your POA, make sure to include details on how you can improve your buyers' experience. Try to be as logical and professional as possible.
4. Send the letter to Amazon.
5. Wait for their response which will take you a few days or even a week.
Keep in mind that it won't guarantee the reinstatement of your account, especially if your case is weak. So, don't be afraid to ask for help from professional Amazon lawyers. Don't waste your time, contact us now to get back to selling on Amazon!